Archives Page Year 2016 - 2017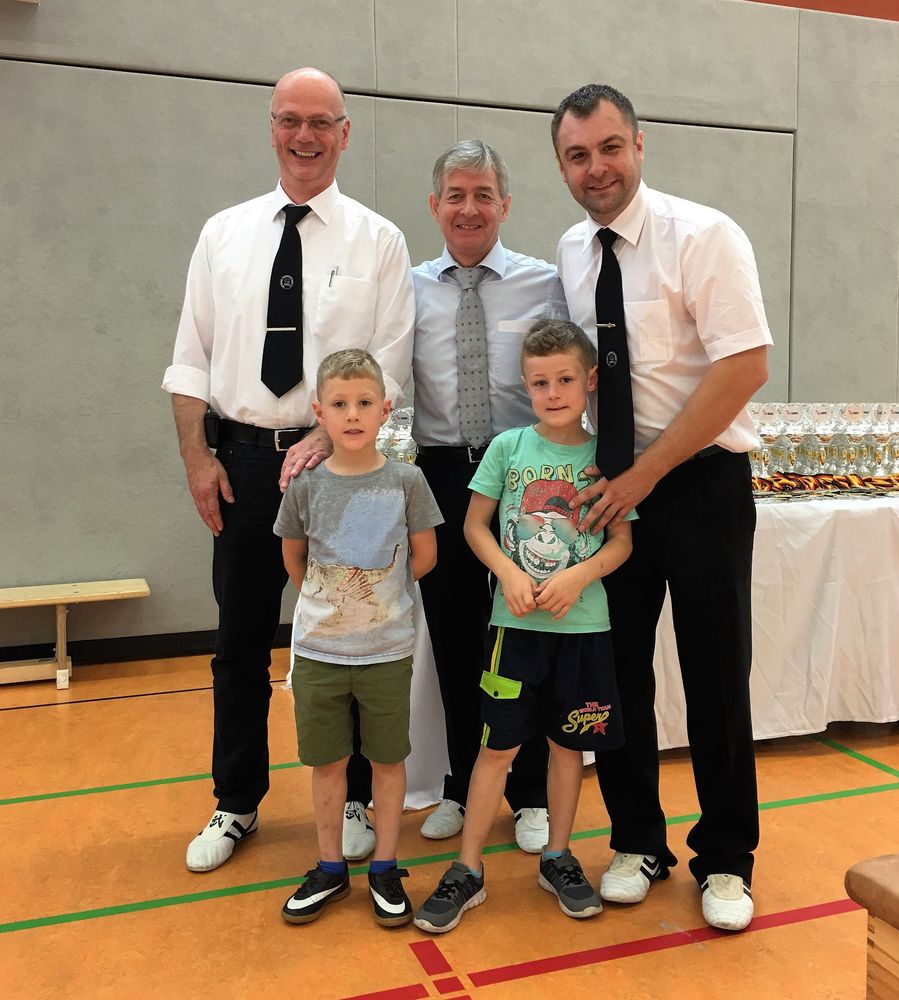 Paderborn - The German Taekwondo Team Tournament was held in Paderborn on July 8th 2017. The tournament was organised by Master Abdul Ghafar Sahak - 6th Dan and was a German Taekwondo Federation (DTB) sanctioned event. It was a full day of competition with over 150 participants from all over Germany. Guests of honour at the tournament included Grandmaster Song Chan Ho - 9th Dan and Grand Master Jay Keyver - 8th Dan, who was visiting from Canada. Both Master Sahak and Grand Master Keyver have had a long association through Taekwondo and the opportunity to meet again was one of special significance. July 2017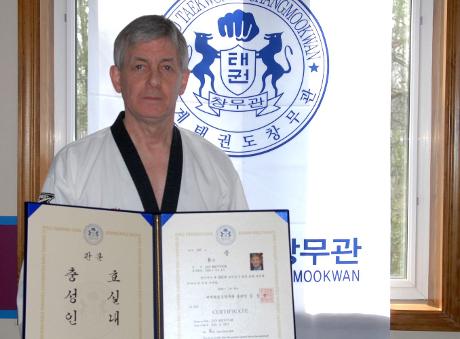 Uxbridge – Grandmaster Keyver recently achieved promotion to 8th Dan Taekwondo black belt. He received his certification from the World Taekwondo Changmookwan Headquarters in Seoul, South Korea.
2016 also marks the 20th anniversary of Grandmaster Keyver's commitment to Taekwondo in the Uxbridge community, although his involvement in Taekwondo dates back much further. In 1989 he opened a Taekwondo school exclusively for the forces and their families at the invitation of a NATO regiment in Germany. The school in Uxbridge was opened in 1996 with classes held at the Uxpool. In 2006, the Uxbridge Township presented Grandmaster Keyver with the 'Contribution to the Community Award' at the schools 10th anniversary celebrations.
Grandmaster Keyver has since retired from teaching at the Uxpool. His main focus is now on running Taekwondo seminars for black belt students giving them the direction needed for their own advancement. More than 50 students from Uxbridge and surrounding communities have already received their black belts under his guidance and tuition.
With over 38 years of experience, Grandmaster Keyver continues working for a greater knowledge and understanding of this uniquely Korean martial art. "Taekwondo has a place and offers something for everyone", says Grandmaster Keyver. "My aim is to help my students attain their personal best by discovering their unlimited potential. I'm very strong on the traditional values of Taekwondo which in addition to the physical aspects of training, holds a rich history, culture and philosophy. Passing the knowledge on to the community has been exceptionally rewarding for me".
Grandmaster Keyver would also like to thank all students, families and friends for their congratulations and best wishes. "Promotion to 8th Dan Taekwondo black belt is a lifetime's achievement and an honour I am humbled to receive". April 2016